4:20 pm in Uncategorized by Bob Brigham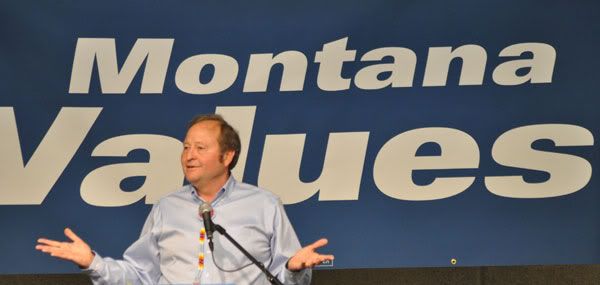 Looking back at the weekend's Montana Democratic Party Convention, I can't help but wonder if this year's senate campaign between Jon Tester and Denny Rehberg is little more than practice for the 2014 primary against Max Baucus.
One of the top arguments against Denny Rehberg is all of his votes for the Patriot Act. If you're a Democratic Party activist and volunteer to write a letter to the editor against Rehberg, it's quite likely you'll be asked to complain about his support for the Patriot Act. The same practice Democrats will get this year whacking Rehberg for his Patriot Act support will come in handy next cycle when it's time to hold Max Baucus accountable for his support of the Patriot Act. It's the same argument, all you have to do is switch the names.
Another big topic iss the REAL ID Act. Same thing, another example of Montanans hating something Rehberg did, campaigning on it all year and getting practice to hold Max Baucus accountable for being as wrong as Rehberg.
Iraq War? Ditto.
Cosiness with big money special interests? Baucus is even worse.