8:19 pm in Uncategorized by BruceMcF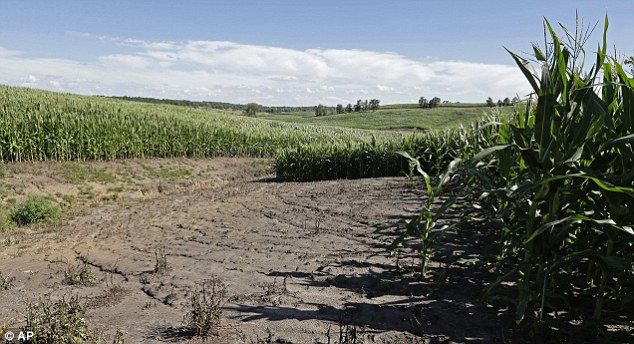 The AP Reports (courtesy of Yahoo!):
The failure so far of cellulosic fuel is central to the debate over corn-based ethanol, a centerpiece of America's green-energy strategy. Ethanol from corn has proven far more damaging to the environment than the government predicted, and cellulosic fuel hasn't emerged as a replacement.
"Cellulosic has been five years away for 20 years now," said Nathanael Greene, a biofuels expert at the Natural Resources Defense Council. "Now the first projects are up and running, but actually it's still five years away."
The administration defended its projections, saying it was trying to use the biofuel law as a way to promote development of cellulosic fuel. But the projections were so far off that, in January, a federal appeals court said the administration improperly let its "aspirations" for cellulosic fuel influence its analysis. Even with the first few plants running, supporters acknowledge there is almost no chance to meet the law's original yearly targets that top out at 16 billion gallons by 2022. "It's simply not plausible," said Jeremy Martin, a biofuels expert at the Union of Concerned Scientists. "2030 is the soonest you can anticipate it to be at that level."
Green Ethanol still "Five Years Away" … just as they were when I first blogged on this topic in 2007 … while Dirty Ethanol is the mainstay of the US Ethanol mandate. So how long are we to accept Dirty Ethanol as a "bridge" to a Green Ethanol seemingly always right on the five-year horizon? 
Dirty Ethanol Now, "Clean" Ethanol Later
The AP has recently been doing an investigation into the "dirty" side of Dirty Ethanol … which seems just about right, since I was not the only blogger sounding the alarm about Dirty Ethanol in 2007, and the AP over five years behind the blogosphere seems as baked in as "Clean" Ethanol fixed at "Five Years From Now".
You can find the AP write-up of the "Unfulfilled Promise" side of their investigation at the WaPo, if citing the same article from "yahoo" doesn't strike your fancy. And you can find the results of the "Hang on, it seems like Corn Ethanol is Dirty Ethanol!" part of their study all over as well. There's this from the New Orleans Times-Picayune:
The hills of southern Iowa bear the scars of America's push for green energy: The brown gashes where rain has washed away the soil. The polluted streams that dump fertilizer into the water supply. Even the cemetery that disappeared like an apparition into a cornfield.
As farmers rushed to find new places to plant corn, they wiped out millions of acres of conservation land, destroyed habitat and contaminated water supplies, an Associated Press investigation found. Five million acres of land set aside for conservation — more than Yellowstone, Everglades and Yosemite National Parks combined — have been converted on Obama's watch. Landowners filled in wetlands. They plowed into pristine prairies, releasing carbon dioxide that had been locked in the soil. Sprayers pumped out billions of pounds of fertilizer, some of which seeped into drinking water, polluted rivers and worsened the huge dead zone in the Gulf of Mexico where marine life can't survive.
We have, after all, a massively destructive system for raising food, and so it stands to reason that relying on food crops for fuel will also be massively destructive.
However, this is not just a matter of lax environmental enforcement, so this is not a problem that can be solved by overcoming obstacles to constraining environmentally destructive practices in US Agriculture. The problem with Corn Ethanol is baked into the core process, in which we take a product that represents a small fraction of the total solar energy power captured by the plant, and then use substantial additional energy to convert it from a cereal grain into a liquid fuel.
As engineer-poet noted in 2006: