More Than Skin Deep
By David Glenn Cox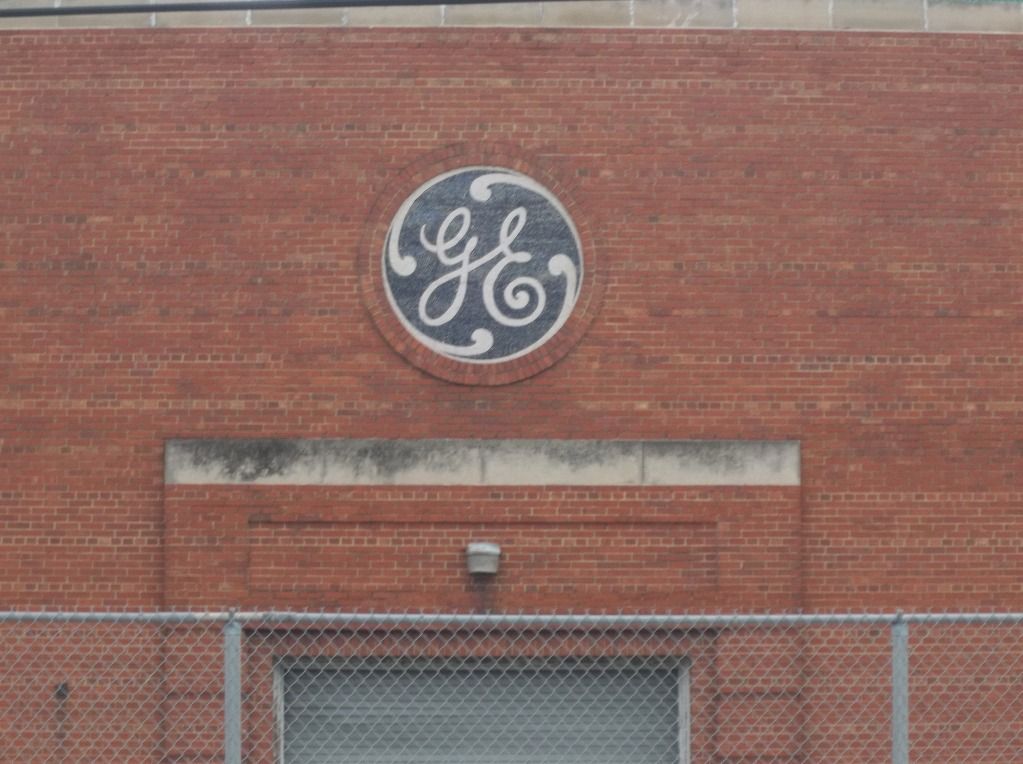 I watched Patrick and Sherri Brandon moving out from the home they'd purchased in 2000, for $96,500. They couldn't pay the Mortgage and the bank foreclosed. The bank took their bad mortgage to the Federal Home Loan Mortgage Corporation and thanks to Tim Geithner, was made whole. The Federal Home Lone Mortgage Corporation will take this property and bundle it with other distressed properties and then auction them off to(drum roll here)… the banks.
The banks will re- purchase these properties for .22 on the dollar and offer them again for sale at $78,000. See how this works? The Brandon's were foreclosed on for $45,000 and the FMLMC repaid the bank in full; the government insurance policy recovers the .22 cents on the dollar or $12, 3700. The only ones out here are Patrick & Brandy and their children. Patrick and Brandy ran Spirit & Truth Design ware LLC. They are also Ministers in a local church, but that doesn't matter much, does it? As common as sands on a beach, blown away by the corporate storm, a sale item on the discount rack of the Corporate – Government great super market of give away days.
If the bank sells the house and turns a profit, it kicks some money back to Uncle Money Bags. If, in three years the bank hasn't turned a profit Uncle Money Bags will cut the bank a rebate check, sound fair enough for you? The bank forecloses on a family and throws them out into the street and your government goes into a partnership deal and guarantees a profit to the bank. It's kind of the reverse mirror image of Mitt's Romney's forty seven percent, where the one percent are force fed, goodies and freebies and you and I pay their freight.
How do you love a country that won't love you back? Robert Moses is ninety two years old, he's a WW2 veteran with a heart condition and he too, is facing foreclosure. Who would have thunk it, a WW2 veteran trying to game the system by taking advantage of those poor unsuspecting bankers. Or maybe, Robert Moses is the worst house flipper in American history after having lived in his home for over four decades.
"Seniors have been set upon by these banks in a very, very vicious manner," asserted Archbishop Franzo King of the St. John Coltrane African Orthodox Church, who said he was himself a senior and lost his home to foreclosure recently. "We have to shake off that cloak of shame and put on our war clothes and fight these gangsters."
I ride these streets of Cleveland and it is like a scene out of a post apocalyptic movie. Empty factories, empty buildings, just a mile from where I sit, there is a three story office building as long as a football field and as empty as a government promise, with its front door just swinging wide open. I joke that when I get rich, I'm gonna buy it and live there and it would be funny except, this isn't an accident. This was a well orchestrated plan, to set us up, just to knock us back down.
It is a treason of the highest order regardless of the political party, but what can you expect, but to be sold out like a discount Jesus marked down to nineteen ninety five, silver on the barrel head. Yes indeed, Soylent Green is made of people. They would make food out of us if they could get away with it and put it together with the right marketing plan. Soylent Green! Now in Jalapeño Cheese Flavor!
This is a little convoluted, but I want you to understand how this all works in the Corporate Playhouse we call Washington, Patrick and Sherri Brandon and Robert Moses…out, because the government is leveraged against them. Mortgage rates are at 3.3 percent on a thirty year loan. The loan originator earns 1% of that amount and then the bank has to borrow the money from the Federal Reserve at 0.25% so the bank makes 2% less their paperwork and overhead. Take Patrick & Brandy's house at $78,000 the bank would make less than 2% or around $1,560 on a thirty year mortgage. True, if the bank were making hundreds of these loans, I suppose they could make it up on the volume, but then they would have to hire more employees.

Instead, let's lend five billion dollars to GE to refinance their bond debt. One contract, less paperwork and besides, GE is good for the money. GE projects revenue over the next four years of $100 billion dollars in profits. This is a bit complicated but, this is banksterism and cannot be helped, if it wasn't banksterism, it would be simple, wouldn't it?
GE recently sold seven billion dollars in corporate bonds and these bonds will pay the holder 2.58 percent in interest. GE borrows $5 billion from the bank at record low interest rates, well under the rates paid by Robert Moses and then GE uses its own profits to buy back stock driving up its own stock price and then uses the borrowed money to pay off maturing debts. The corporation is just rolling its debt over, and actually only pays the difference between the maturing debt interest rate and the cost of borrowing and if someone is willing to give you money for nearly free, why spend your own money?
Now before we hang these suckers from the old sour apple tree, remember this, there isn't a bank in America that could stay in business today by just lending money to us peasants. We the people have been effectively priced out of the loan market by low interest rates. Would you rather make two percent of $78,000 or 1% of $5 billion?
Bloomberg – "It's a no-brainer," Jody Lurie, a corporate credit analyst at Janney Montgomery Scott LLC in Philadelphia, said in a telephone interview. "It costs nothing to issue, so why would they use cash on hand" to pay off maturing obligations?
It's a puppy chasing his tail, GE plans stock buy backs and acquisitions to raise their stock price. The only way left for the one percent to make any money on their investments is on Wall Street; GE floats a check for $5 billion to pay its debts then uses cheap money to raise the piece of the stock. Is that enough, is it ever enough? No, of course it isn't enough; it is never ever enough, never.
The financing arm of GE, GE Capital, sold $21.9 billion dollars in bonds earlier this year. Investors who purchased the bonds have seen gains of $150 million dollars the first day. If only you and I were lucky enough to have been in that right place at the right time with that inside knowledge of what and when to buy.
Bloomberg- "Most of the new cash generated through 2016 will be used to reward shareholders through equity dividends, stock buybacks and acquisitions, CEO Jeffery Immelt said. While free cash flow at the company declined 21 percent to $20.7 billion last year, the money available to reward equity owners and to use to reduce debt is above the $16 billion recorded in 2009, Bloomberg data show."
Over one million people exhausted their unemployment in the second quarter of the year, they are families and they are people, real people. They are real people who used to live in that little house down the street. Nearly five million Americans applied for first time unemployment payments in the second quarter and became a part of the churn, part of the slurry of the American non-working class. See how it works, for wealthy corporations, there is all the money in the world. For the rest of America, there is only the illusion of beneficent government.
Perhaps then, the civil war has already begun, perhaps this is the nucleolus of the cell, in that infinite instant where one cell splits and becomes two and then two cells become four. These four parts are wealth and work, or the lack there of, plus two levels of perception about it all, from a gut feeling or just a nagging thought to the real mania fear of a bull struggling in a holding pen. Our lives become changed and mutated by these experiences. A child born into wealth lives in a far different life, a life filled with opportunities. While a child born into this existence without wealth, is offered a life in the new American, post industrial poverty, decorated with a continuous subtle fear and a blankness of opportunity.
These are not the children of one America, but of two peoples. The breath of their shared experiences becomes very small until, they'll have little in common. Economic disparity becomes social disparity becomes unsocial, becomes hostility, begets and begets. The cells multiply and begin to form organs in the dying days of summer. It isn't 1984, its 2012, and it's scary as hell. It isn't the day to day uneasiness but the apprehension of what is coming next, a pessimism harbored for at least a thousand nights.
A disconnected national Congress, holding an 11% approval rating or an 89% disapproval rating which claims to have some legitimacy. What would the corporate media say if Mahmoud Ahmadinjad or Hugo Chavez held only an 11% approval rating?
A Presidential contest between two corporately anointed marionettes, as their strings show in the lights. Neither with any sense of the people's needs or a people's agenda, they'll see, only opportunity and wealth. You see, this is more than skin deep, this short and sharp, long and jagged, the separation of two peoples, the splitting of the cell. We can see it now, the last act just coming into focus, to crash the economy to get everything they've ever dreamed of, but it won't be enough, because it is never, ever enough.
"Up ahead they's a thousan' lives we might live, but when it comes it'll on'y be one." – John Steinbeck