7:35 pm in Uncategorized by inoljt
One of the phenomenons of the twentieth century has been the rise of the dictator. Dictators rule countries undemocratically and usually until death, crushing the opposition. Unlike the kings or emperors of old, these men generally don't have any family linkage with previous rulers.
Notice the gender-specific word "men." All dictators have been male, without exception. A woman has never ordered the army to crush nascent protests against her authoritarianism. Nor has a woman ever led a coup to overthrow a democratically elected government, replacing its rule by her own.
As the above examples indicate, dictators are generally strongly linked with the army. They generally rise through the army and enjoy its support. There is no institution more heavily dominated by males in society than the army; indeed, until recently the very concept of a female soldier was unthinkable (and still is in many countries). Thus the lack of female dictators.
There are, however, a number of women who have come pretty close to being dictators. Here's a list, and it's quite interesting:
Indira Gandhi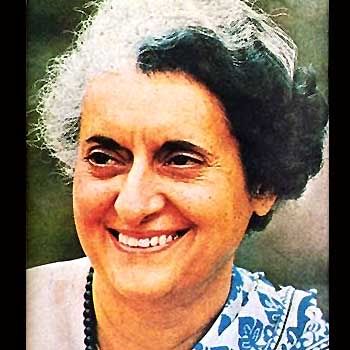 Indira Gandhi (no relation to the most famous Gandhi) ruled as Prime Minister of India during prolonged periods from the 1960s to the 1980s. She came to power as the daughter of Jawaharlal Nehru. Nehru, an independence hero, governed India as the head of the Indian National Congress during his lifetime. Congress was and still is the dominant political party in India. It had and still has a nasty habit of nepotism. Since Indira was the daughter of Nehru, leadership of the party fell to her.
As leader of India, Indira Gandhi did many good things and many bad things. Economically speaking, she seemed to be more in the business of giving poor people fish than teaching them how to fish.
But Indira Gandhi is most famous for her State of Emergency. In 1975 Indira declared a state of emergency, giving her dictatorial powers. Civil liberties and democracy was suspended during The Emergency. Opposition leaders were arrested. A controversial family planning program was put in place, which led to many Indians being unwillingly sterilized.
In this sense Indira Gandhi, although elected democratically, was dictator of India for two years.
Fortunately for India, Indira Gandhi ended The Emergency in 1977. She proceeded to hold elections, lost them, and to her credit stepped down. Indira Gandhi would later return to office. She was assassinated by Sikh bodyguards after taking controversial military action against Sikh militants.
Read the rest of this entry →