12:02 pm in Uncategorized by RH Reality Check
Written by Angi Becker Stevens for RH Reality Check. This diary is cross-posted; commenters wishing to engage directly with the author should do so at the original post.
When she was pregnant with her second child, Jenni Lane of Ann Arbor, MI, was given a routine ultrasound at 18 weeks. Jenni, her husband, and their young daughter were delighted to learn they would be adding a baby boy to their family. But later that night, a phone call brought devastating news: the fetus Jenni was carrying suffered from a severe brain malformation.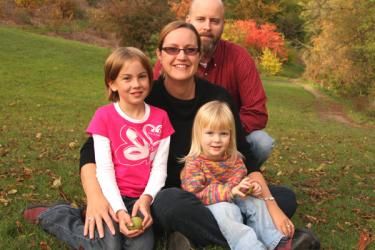 Over the course of the next few weeks, Jenni visited specialists and genetic counselors to learn more about her son's condition. When she learned that he was unlikely to even survive full-term, Jenni made the painful decision to terminate her wanted pregnancy, a decision she understandably describes as "incredibly difficult, and so deeply sad." By the time her termination was scheduled, Jenni's pregnancy was in the 21st week.
If Michigan's extreme anti-abortion legislation — HB 5711, 5712, and 5713 — becomes law, women like Jenni will no longer be permitted to make such a decision. That's because the legislation would outlaw all abortions after 20 weeks in Michigan, with no exception even for cases of severe fetal abnormality. Much like Danielle Deaver of Nebraska — where an identical ban on abortions after 20 weeks is already in place — Michigan women would be forced to continue pregnancies even in situations where there is no chance for the survival of a child, or to incur the cost and stress of travel to a state where abortions after 20 weeks remain legal.
As painful as the experience was, Jenni says that it "would have been much less bearable if the law had forced (her) to carry the doomed pregnancy to term." In a letter to the House Committee on Health Policy, she stated: